5 Tips And Tricks For Better Live Streaming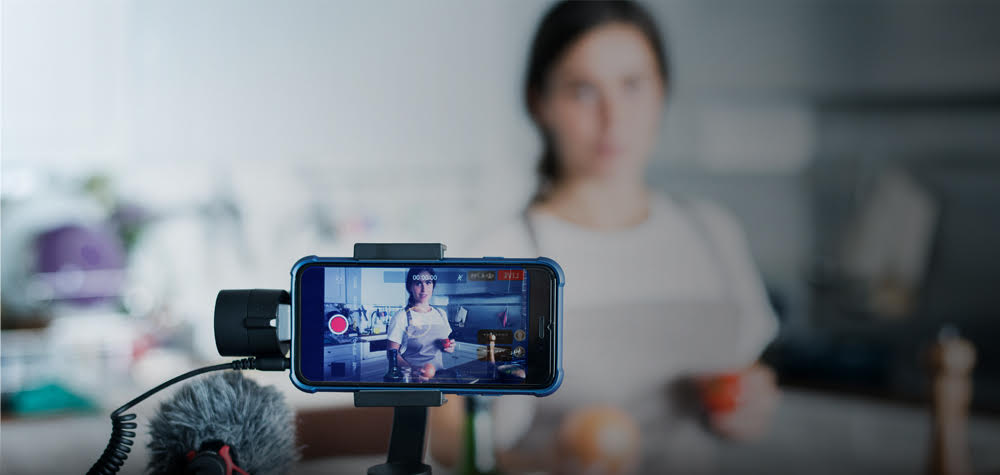 The digital world is always on the lookout for the next cool thing. Ever since their inception and adoption, live videos have carved an unshakeable niche for themselves with everyone from podcast creators to pranksters adopting the format. Why? Because of the advancement in tech, live streaming not only allows you to reach millions at the touch of a button but also gets millions to watch. It's immediate, it's personal and it's as authentic as it gets. You don't take your content to your audience; you blur the lines between the two allowing your audience to become one with the content – all in real-time. These are the definite wins live streaming has over traditional video content but to win at the live streaming game, there are a few things every content creator/platform should keep in mind. dcafé picks the top five that will help you revolutionize your live streaming game this year.
1. Well begun is half done
When you go live, your audience is watching your every move, literally putting you on the spot. With zero chance for error, it's best to prepare for your stream well in advance. From keeping your equipment simple to deciding the flow and content of your stream to ensuring you have the right internet bandwidth – keep checklists handy and checking them twice. With dcafé's dedicated team taking care of all these factors for you, you can focus on what matters most – your content and your audience.
2. If you have two, you have one. If you have one, you have none
From physical devices to help you go live to electricity and batteries, keep backups for everything. Realizing your device has run out of power and dropping off mid-stream isn't exactly a place you want to be in. With dcafé live, stream your content from literally any device without registering and logging on to multiple apps. Go live from any device, anywhere.
3. What worked yesterday, won't necessarily work today
Because of its inherent nature, live streaming is constantly evolving, making it hard to templatize it. Set things up early, don't be afraid of repeatedly checking your streaming provider's output (including audio) and remember that each new location brings with itself its pros and cons. A simple glare of the sun can completely turn your live stream around, giving you very little time to realign and readapt. With dcafé's always-on team of experts backing you, our years of expertise is at your service, helping you minimize such events and maximize each stream.
4. Smile, you're on camera
With live streams – there are no retakes. With your audience's eyes monitoring your every move, it can get a little overwhelming to deliver excellence consistently. While this fact doesn't change, what can is your attitude towards live streaming. With dcafé live managing the back end of your streams, allow your mind to be at ease and take control of your stage wherever you are.
Pro tip: Remember to always have fun. Mistakes may happen but in no way can a tiny mistake ever offset the multiple benefits live streaming brings to the table.
5. Analyse, analyse, analyse
One of the best ways to grow your audience is to understand it. Get into their psyche and foresee what they like, what they don't, when they watch you most and why they watch you at all. With dcafé Live's comprehensive analytics reports and custom dashboards, analyse the data that's most important to you and build your next stream on the success of the previous one.
We hope that the above pointers open your eyes to the infinite benefits dcafé live can bring to your live stream, and how you can transform these benefits into success and profit. If you are a streamer or curious about getting into the business, reach out to us and let's explore the world of live streaming together.