Are virtual events here to stay or are they a passing phenomenon?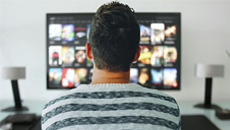 Streaming live events at scale is challenging. Traffic spikes can lead to outages. Storms can cancel events last minute. Any mistake can equate to a blank screen or leaked footage. Basically, you get one shot to do live right.
Live Event Operations
Schedule and operate live events with our trusted, managed service. Our experienced operations team can act as an outsourced master control center for broadcasters who have a large number of events to manage.
Transparent pricing
Pay only for the hours used: encoding, storage and streaming thanks to our simple pricing model.
Benefits
Pay as you go: As a cloud-based platform with no expensive specialized appliances to buy and manage, we enable you to stream live events faster and with less upfront investment.
A fully integrated solution: Easily deliver live events with quality, simplicity and scale thanks to our enhanced support and monitoring features. No need to work with multiple suppliers; our vertically integrated solution can deliver the entire event.
Full event life cycle: Publish your entire live event life cycle from pre- to live to post-event, and finally VOD, using a single URL. Share clips during and after the event across social media and other digital platforms. Available as self-service through our platform or through our Live Event Operations managed service.
Live Streaming Features
The global pandemic has made it clear to the broadcasters that, if they intend to go far, the cloud way will soon be the only way to go. From operations that require no physical location to the flexibility of scaling, there are many reasons why the cloud is the future…