dcafé play
dcafé is built on an open-source tech, dcafé Play is going to be THE solution for video playback across platforms.
We deliver exactly what the customer asked for in quality, speed, and at a cost that does not break the bank. We can customize the experience with branded customizations for customers and also add elements that address the business needs. Add to it being CSAI ready to build multiple revenue models and offer control to the publishers. Enable viewer analytics with event tracking and build real-time dashboards for content strategies. Look for upcoming SDKs (in Beta) to offer easy integrations across your own platforms and enjoy incredible video experiences at a fraction of the cost compared to leading video players.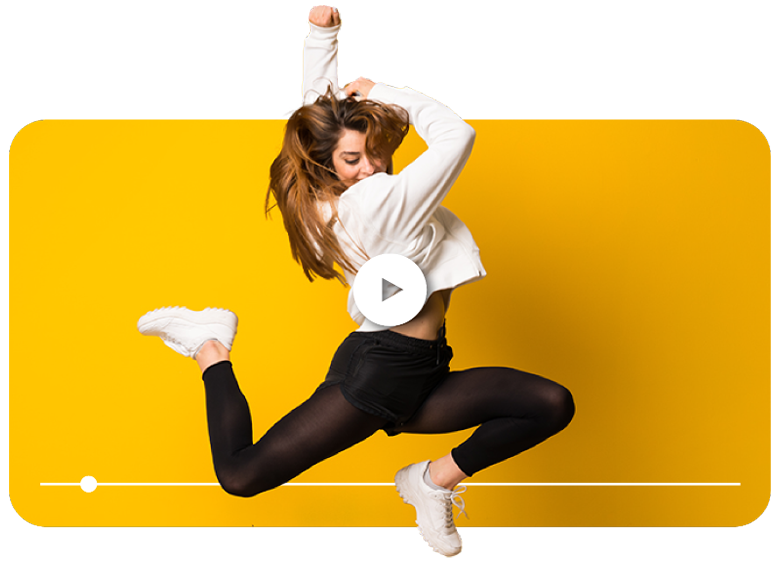 Optimize business objectives and growth
With our inbuilt ad delivery rules and header bidding, automated workflows and comprehensive APIs, instantly improve your video monetization potential which in turn will drive business growth.
Engage with your audience
By leveraging inbuilt tools like AI recommendations and dynamic thumbnails, compel your audience to drive clicks and improve watch time.
MULTI-DEVICE CAPABILITY
Seamlessly streaming across every screen
Backed by low latency playback and resilient, reliable streaming across all major platforms, ensure you stay connected with your audience at all times. Allow our team of experts to show you how our custom analytics can monitor performance in real-time, so you can further improve your delivery.

INSTANT PLAYBACK
Engage and retain your viewers
No one likes buffering! The new modular player is designed to play videos instantly and reduces buffering. Delight your viewers with the most performant player in the market.